HOW CAN HIGHER EDUCATION PREPARE NEW GENERATIONS FOR TOMORROW'S PROFESSIONAL WORLD? HOW TO TRAIN STUDENTS, WORKERS AND LEADERS WHEN A GREAT MAJORITY OF FUTURE JOBS DO NOT EXIST YET ?
American & French Views and Perspectives
How can universities prepare young generations for tomorrow's professional world? How can governments, higher education institutions and companies work together? What are the key skills companies will be looking for? What place for societal values such as diversity and inclusion?
These are some of the questions that will be addressed Wednesday, May 26th (4PM – 5:15PM CEST / 10AM -11:15AM EDT) by our speakers: Vincenzo Esposito Vinzi, Dean and President of ESSEC Business School and Member of the AmCham France Board, Eric Labaye, President of Ecole Polytechnique, Isabelle Bajeux-Besnainou, Dean of the Tepper School of Business at Carnegie Mellon University and Soulaymane Kachani, Vice-Provost of Columbia University.
The webinar will be introduced and moderated by Christopher Kramme, CEO of Outcome and Vice-President of AmCham France. 
Last year, AmCham France released a white paper on the Future of Work which explored some of these questions. Innovation and digitalization are among various phenomena impacting the way we work and the way we need to prepare to face tomorrow's challenges. Business leaders and workers will therefore need to be equipped with new skills (especially "soft skills"). These evolutions impact the way higher education considers its role and challenges its traditional approach. The Dean's expertise and analyze will help us to better understand these issues and address the subject of training for future leaders on both sides of the Atlantic.
A 15-minutes Q&A session, open to all participants, is planned at the end of the discussion.
Please confirm your attendance before May 25.
The day before the event, all registered participants will receive an email including the practical information to join the event.
Speakers:
Vincenzo Esposito Vinzi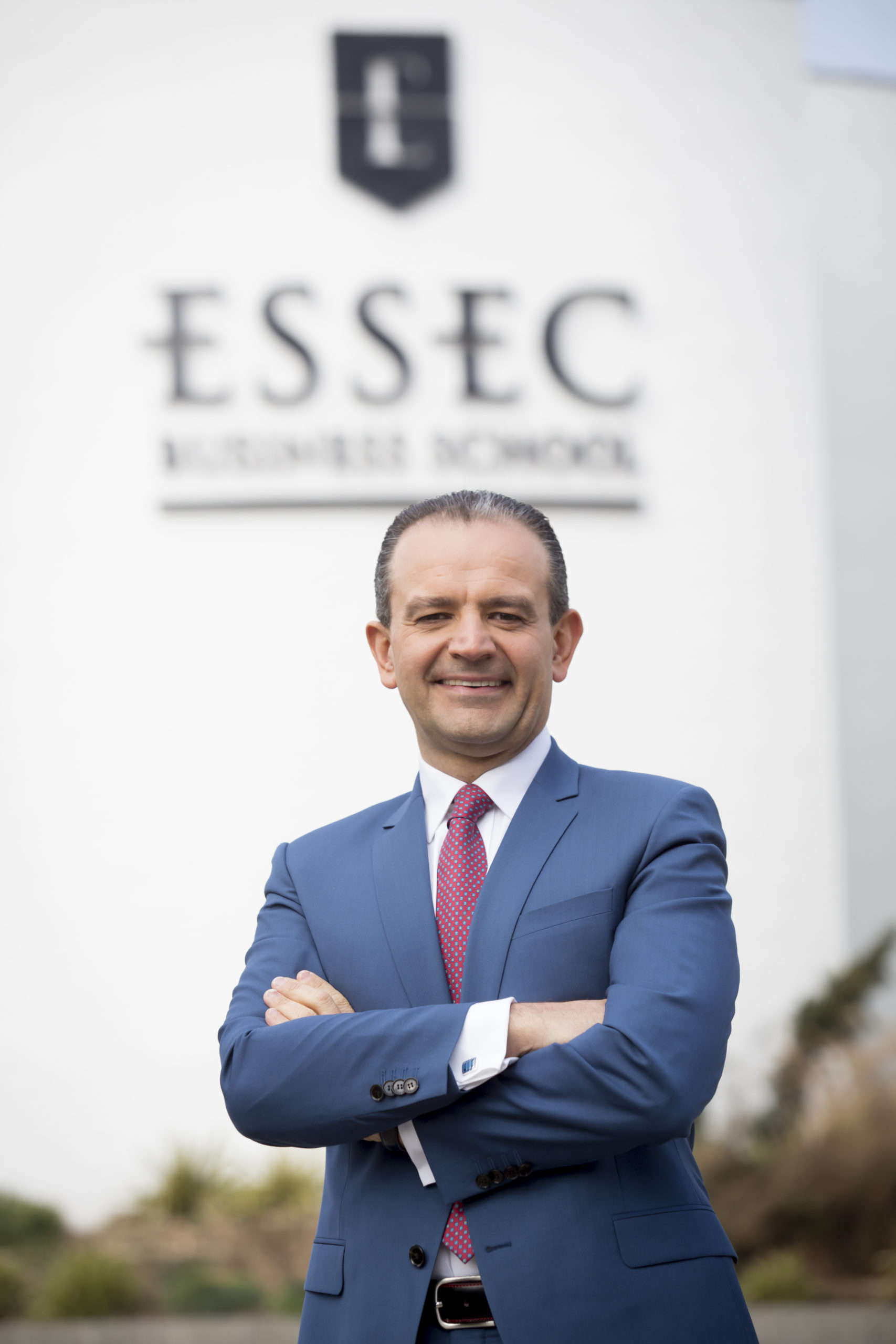 Vincenzo Esposito Vinzi is the Dean and President of ESSEC Business School since January 2018.
Born in 1970, he was a professor of statistics at the University of Naples Federico II in Italy and has been a visiting professor and lecturer at several universities and research centers throughout Europe, the United States and Asia. He holds a Doctorate in Computational Statistics from the University of Naples Federico II as well as a Master's in Business and Economics from the same institution. In 2007 he joined ESSEC as a professor of statistics and was elected Dean of Faculty in December 2011. As the Dean of Academic Affairs, and consequently a member of ESSEC's Executive Committee, he was responsible for the management and development of the faculty.
Recognized internationally for his expertise,  Vincenzo Esposito Vinzi is the author of approximately 80 scientific articles, and subsequently over 7,000 citations, published in international journals on topics ranging from Big Data to Business Analytics.  Between 2012 and 2015, Vincenzo Esposito Vinzi served as President of the International Society of Business and Industrial Statistics (ISBIS). 
Eric Labaye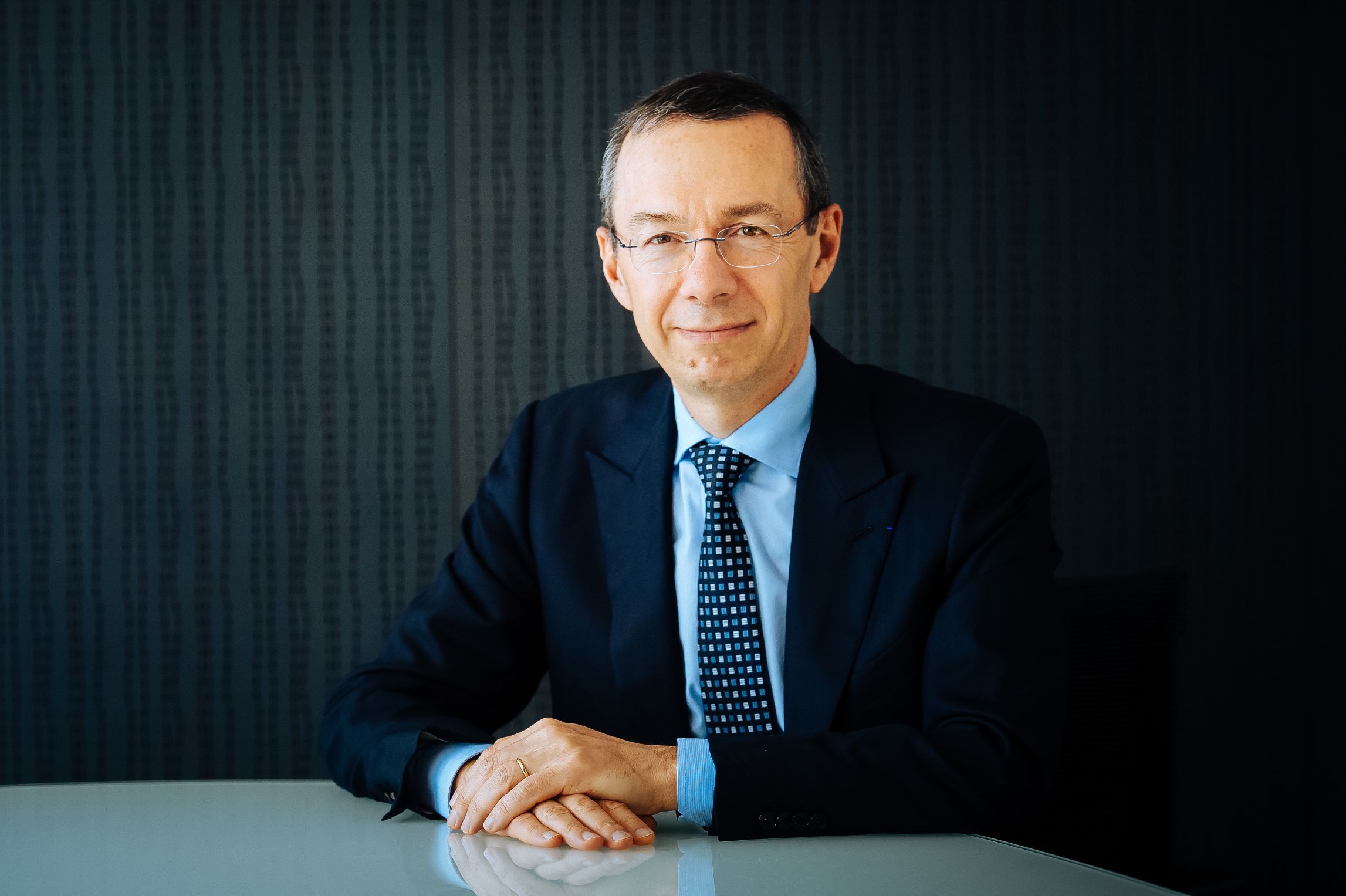 Eric Labaye is President of École Polytechnique, a major French institution of higher education and research in sciences and engineering and President of Institut Polytechnique de Paris, created by École Polytechnique, ENSTA Paris, ENSAE Paris, Télécom Paris and Télécom SudParis in 2019. He serves on the board of Telecom Paris, the International Advisory Boards of ESSEC and Waterloo University, and the Board of Advisors of the School of Public Affairs at Sciences Po. Eric Labaye was formerly Senior Partner at McKinsey & Company and Chairman of the McKinsey Global Institute. Prior to this, he was Managing Director of the France office, led the firm's Global Knowledge and Communication and was a member of the Shareholders Council of the firm (Global Board) for ten years, of which he chaired the Client Committee.
Eric Labaye is a graduate from École Polytechnique and Telecom ParisTech and holds an MBA with distinction (Henry Ford II award) from INSEAD.
Isabelle Bajeux-Besnainou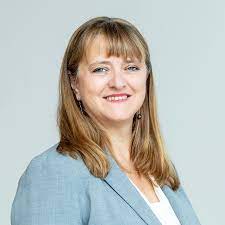 Isabelle Bajeux-Besnainou is the tenth Dean of the Tepper School of Business at Carnegie Mellon University, a post she assumed on October 15, 2020.
She previously held the position of Dean of the Desautels Faculty of Management at McGill University from September 2015 to October 2020. Prior to joining McGill, Bajeux-Besnainou spent 21 years at George Washington University School of Business working as a Professor of Finance and in administrative capacities, such as Associate Dean of Undergraduate Programs for three years and the Chair of the Finance Department. 
As a Professor of Finance, she has taught extensively at several universities, including Essec Business School in France from 1989–1993. Her research interests relate to asset pricing, portfolio management, and credit risk, among other topics. Her work has been published in academic journals, such as: Management Science, Mathematical Finance, Journal of Economic Dynamics and Control, American Economic Review, and The Journal of Business. She has also been an invited speaker on topics such as increasing the representation of women in finance.
Born and raised in Paris, France, Bajeux-Besnainou is an alumna of the École Normale Supérieure de Paris, Mathematics and earned a doctorate in Mathematics Applied to Finance in 1989 from Université Paris-Dauphine. 
Soulaymane Kachani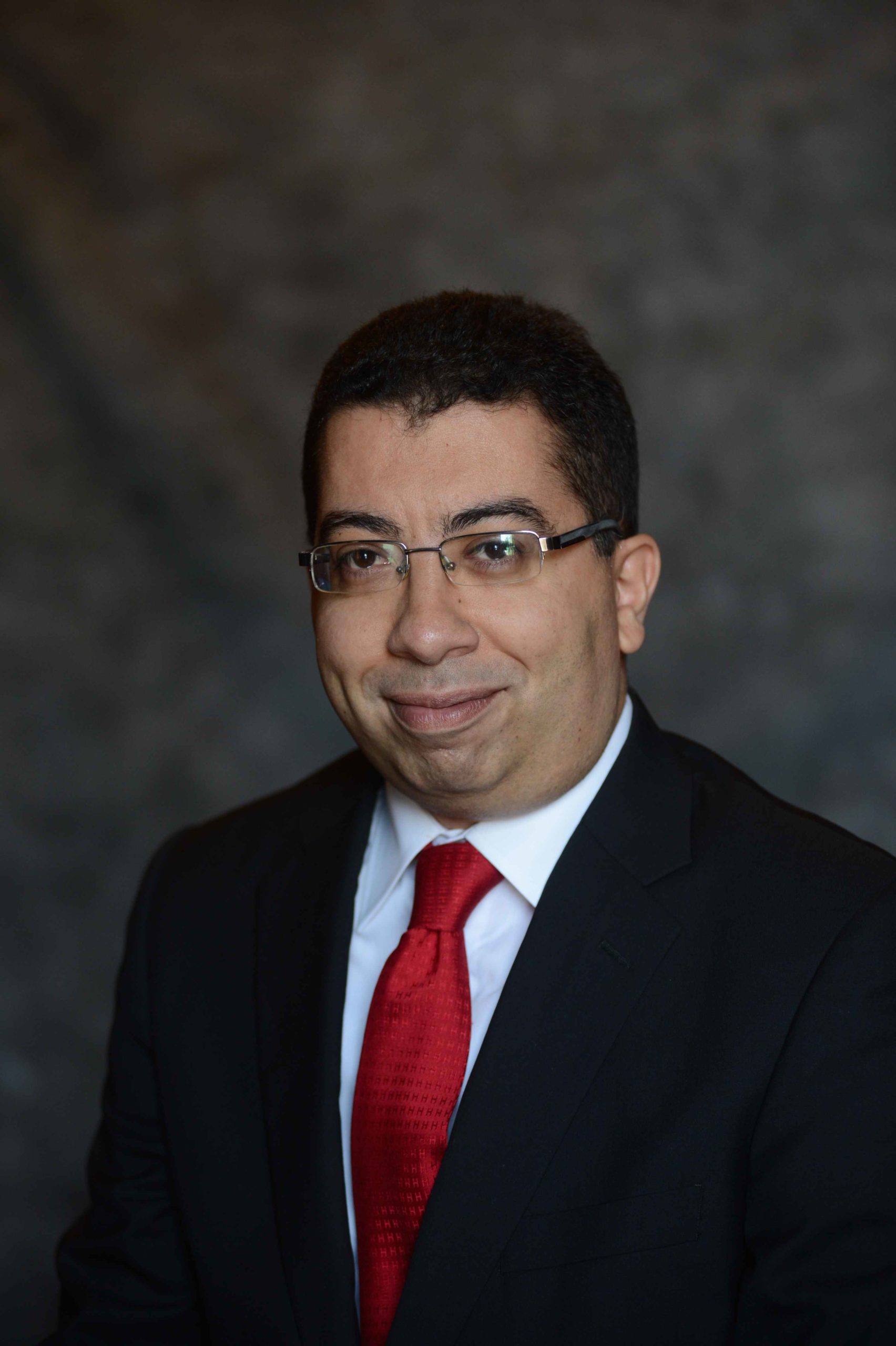 Soulaymane Kachani is Vice-Provost for Teaching, Learning, and Innovation of Columbia University. He also serves as Senior Vice Dean and Professor at the School of Engineering and Applied Science. His areas of teaching and research include corporate finance, industrial economics, dynamic pricing, revenue management, machine learning, logistics, supply chain management, algorithmic trading, statistical arbitrage, traffic flow modeling, and transportation analysis. Professor Kachani was honored by Columbia with the 2005 Distinguished Faculty Teaching Award, the 2007 Kim Award for Faculty Involvement, the 2010 Avanessians Diversity Award and the 2012 Egleston Distinguished Service Award.
Prior to Columbia, he worked as a senior consultant in the Boston office of McKinsey & Company. He received a PhD and MSc in Operations Research from MIT and a Diplôme d'Ingénieur from École Centrale Paris.